Today, a trip out of town for a romantic lunch with Albi in the Riviera del Brenta. We  come out with a bike like a T Nine what better opportunity to peek at the beauty of the area. The Brenta Riviera is an area between the province of Padua that of Venice, it is spread along the banks of the Brenta Canal. This is an area with
a priceless historical and artistic value, because along the banks of the canal there are plenty of Venetian villas all built between the XVI and the XVIII by the wealthy aristocratic families of the Venetian era. The Riviera del Brenta includes the municipalities of Stra, Fiess d'Artico, Dolo, Mira, Oriago e Malcontenta. The departure took place about ten o'clock in the morning, before a quick stop in the center of Padua for a good coffee, and then the direction to Stra ….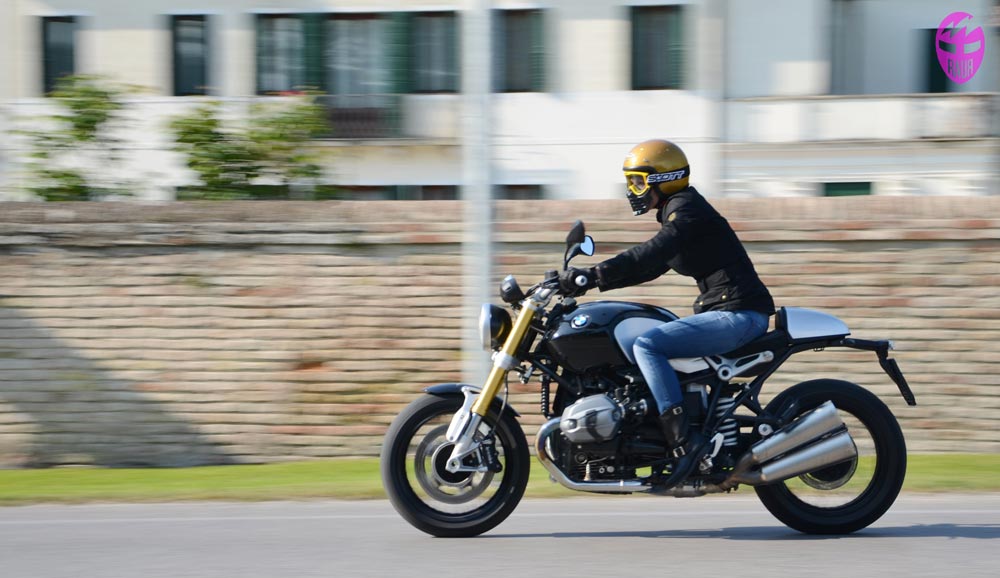 The handling of the BMW R Nine T always puts in evidence, and even when, as in this Sunday I went out for a ride not challenging I can appreciate immediately in urban traffic and on Sunday that the bike dance, and easily you do bring, great satisfaction. The engine gives you the bright smile thanks to the spontaneity with which manages to be lively. The determination of the gas becomes then the best thing to do when you ride this bike, no hesitation just want to drive …
… Leaving the city behind and taking the road to the Riviera del Brenta, the feeling of safety to the increase in average speed does not change so it's even more enjoyable because the performance of the bike are proportional to the chassis, and in this sense becomes something even more beautiful to wander around the streets enjoying the view. The temperament of the engine of the T Nine leaves you the opportunity to drive in the most brilliantly fast, his cycling helps you to have a feeling of a tourist guide and thanks to 'ABS makes you feel safe …
…We could not miss the opportunity to take pictures near the Villas which I assure you are a marvel, architecture and man's taste combined with the natural beauty of our land give the territory a unique beauty . But another well-known art in this area is the culinary, there are some excellent restaurants that typically cook fish. In an intimate restaurant and cute at Mira we enjoyed a lunch of many delicacies …
…The want to get up from the table was stimulated only by the fireball that I deserve to go out on tour. Accompanied in these beautiful places from a motorcycle like the BMW R Nine T is a real satisfaction! Art, fashion and bikes once again be one. The day that I spent today also made me remember how happy and lucky I am in my life! See you soon,
Babila.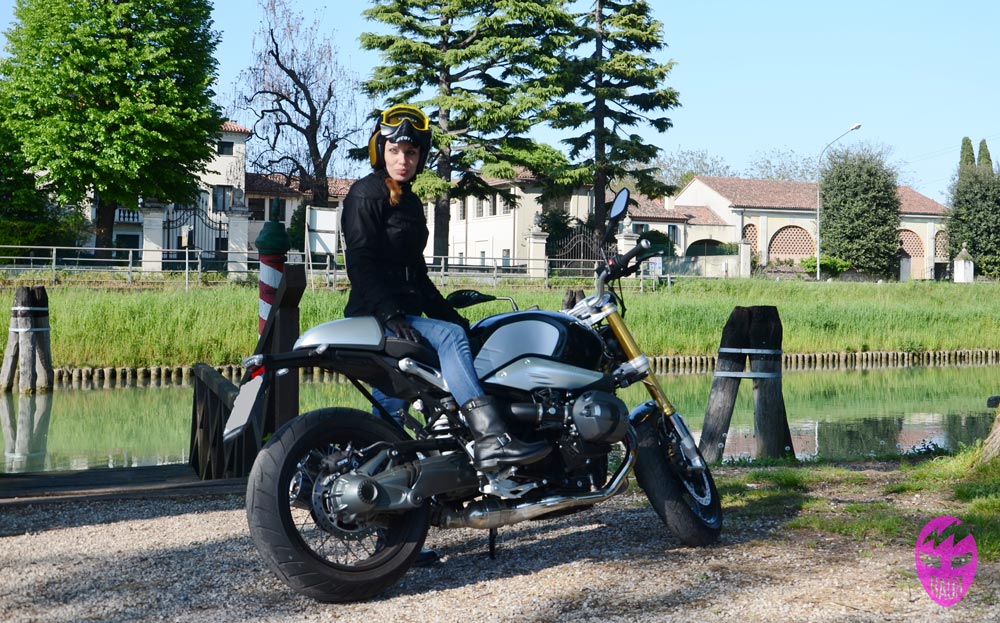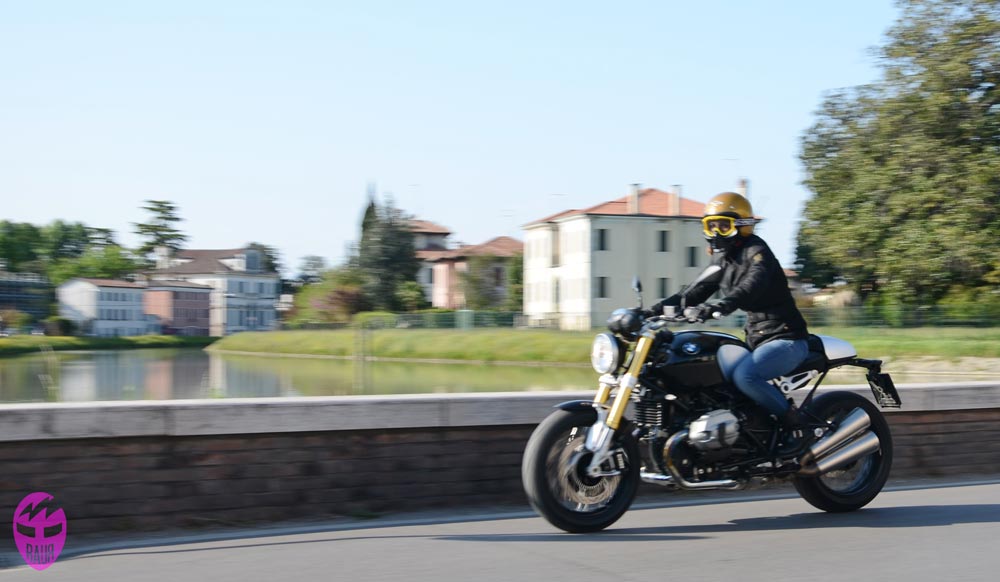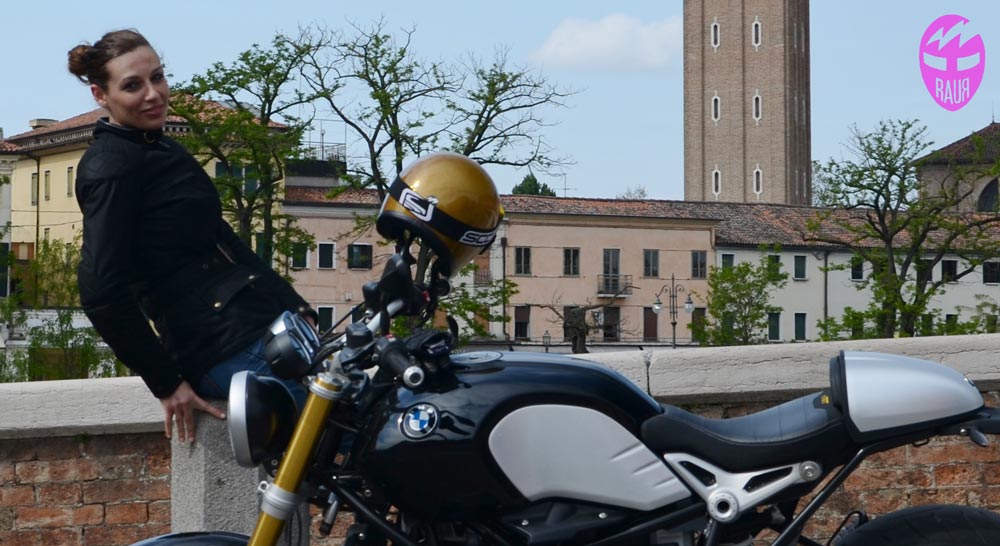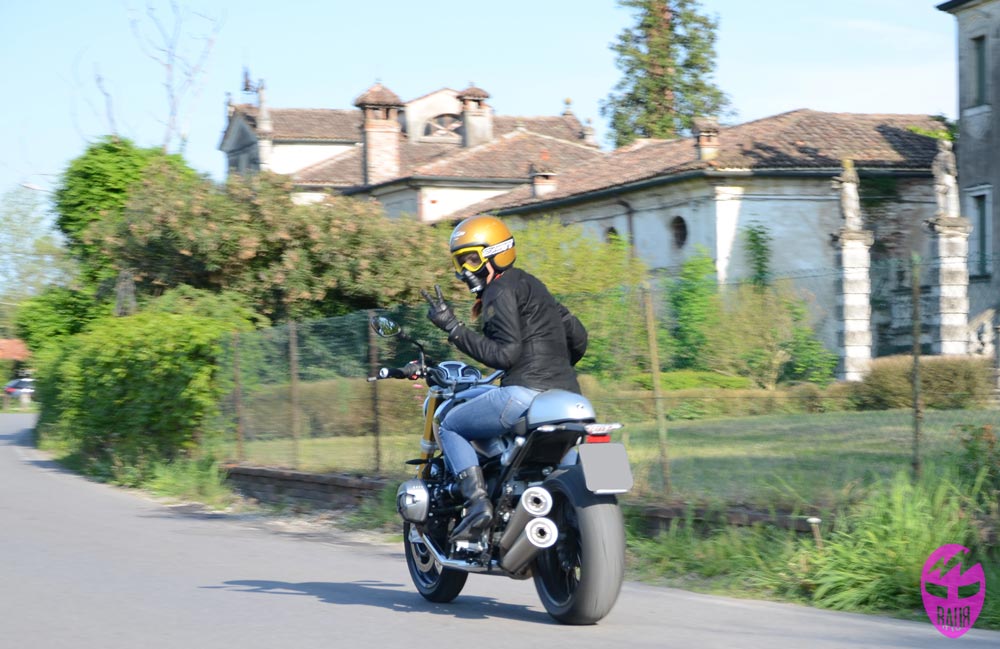 | jacket BELSTAFF | shirt T-RAUR | jeans RA-RE | mask SCOTT | gloves  TRIUMPH | boots WALKER | helmet DMD |  motorcycle BMW NINE T |