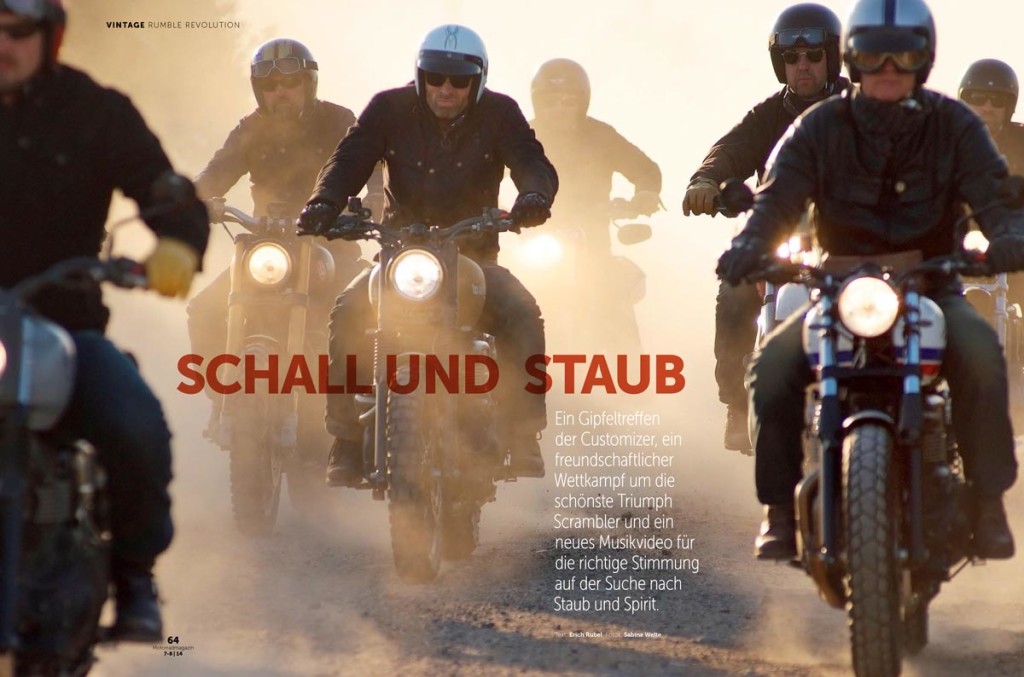 Hello guys and girls, how you doing? … Oh yes I know! In fact, it is a bit 'that is not public any news, but I guarantee you that they are very committed to improving more and more my blog!
Changing topic … and now, today I propose the pictures taken by the authoritative German magazine Motorrad and note n ° 7-8/2014 on pages 64-69, where you look a little 'what they're talking?! Yes, I'm here too and it's always very nice seeing photographed with my "special color bike" by Free Spirits!
Beautiful, is not it? And of course, happy reading!
See you soon.
Babila.