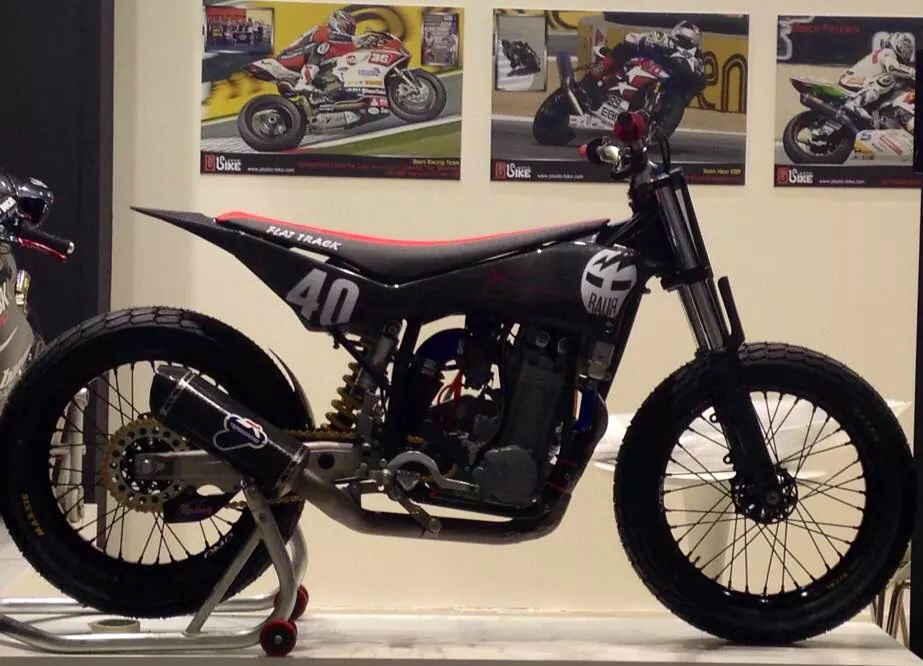 ….in anteprima la presentazione ufficiale della prima moto allestita "RAUR"! Questa special bike è nata grazie ad una amicizia, e ad una passione in comune, con M.B.
B."40", oltre ad essere un grande cultore di moto e motori, è un "cattivissimo" pilota di flat track! Ed è proprio con questa sua nuova special brendizzata RauR che affronterà la prossima stagione agonistica, "che spettacolo!".
…. a preview of the official presentation of the first bike set up "RAUR"! This particular bike was born thanks to a friendship, and a common passion with M.B.
B."40″, as well as being a great lover of motorcycles and engines, is a "very bad" pilot flat track! And it is with this new special setting up RAUR that face the next season, "what a show!".
PS: you can see it at EICMA
pad. 2 stand Plastic Bike U 30!!!! See you there!
Kiss,Babila.
DETAIL BIKE:
Husaberg 650 FE '08
Assetto personalizzato e ribassato:
– Forcella anteriore Yamaha R6 '03
– Mono posteriore WP
Cerchi Excel con mozzi radiali:
– Ant.  2,50' R19
– Post. 3,00' R19
Pneumatici Maxxis:
– Ant. 27'
– Post. 27,5'
Serbatoio in alluminio posteriore e artigianale capacità 5 l.
Sella Race Seats
Scocche, parafango, parasteli "Plastic Bike"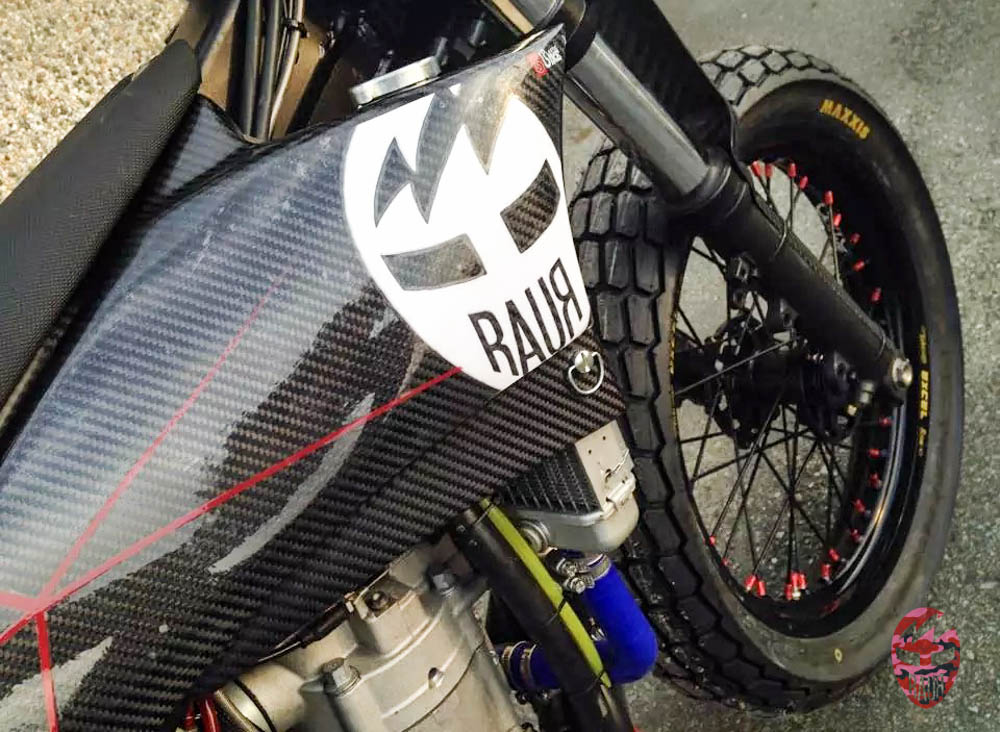 RAUR
RAUR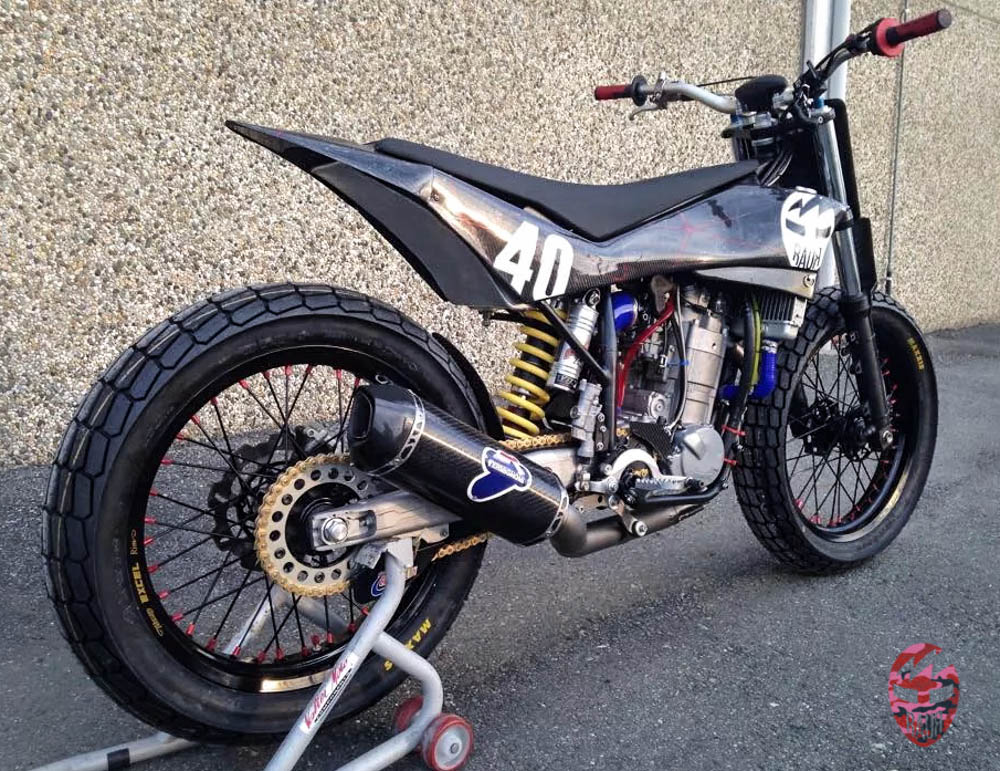 RAUR
 RAUR