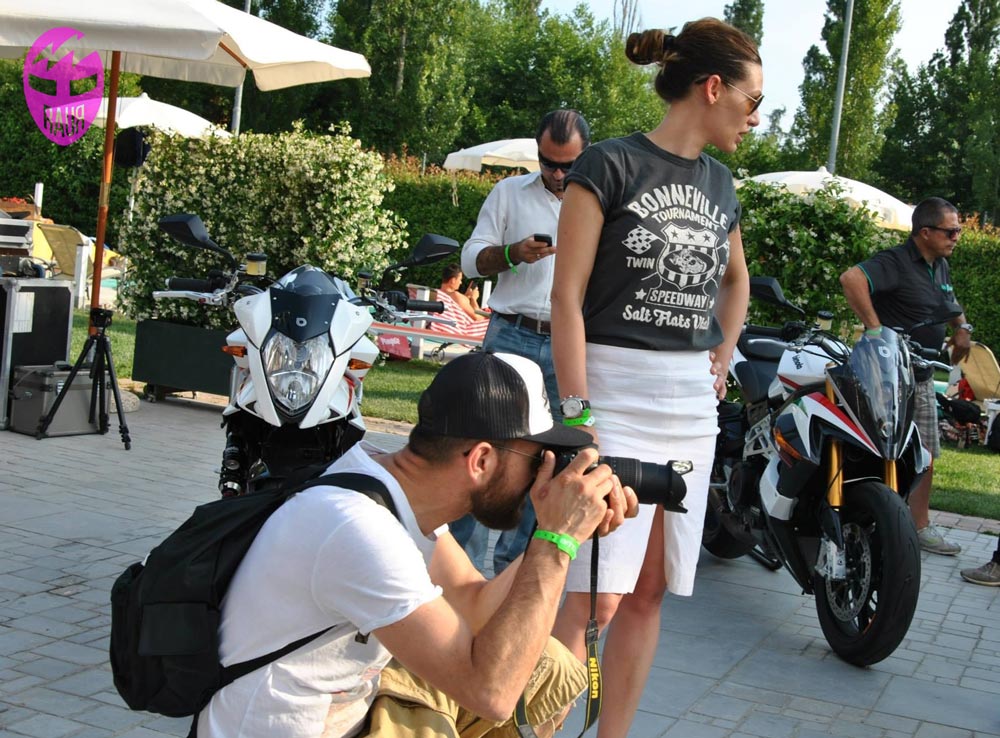 BEW … "Bimota Experience Weekend" begins the adventure with my participation in this phenomenal event.
My direction was the Golf Club of Salice Terme, picturesque location, where the new management has chosen to make the presentation of BIMOTA!
Here, Friday afternoon was held the press conference where Andrea explained the new philosophy of the company, spoke about the bike already available and did some hints about future plans, but of course the thing that many had expected and wanted to see was the official presentation of the nuova Bimota BB3 from now on sale.
The presentation of the new property, Chiancianesi Marco and Daniele Longoni, there was talk of attention to the quality of their bikes, where the "hand-made perfection" remains their must. I had a great impression of the conference, because the words spoken by managers and property, have been important and full of enthusiasm!
….continue that at best, we were then invited to reach the area where we could relax with a drink and freely jump into the pool, but the cutest thing in these times of cocktail and dinner was seeing on stage and hear them play Marco and Daniele members in work, friends and passions as well bandmates.
Just have delighted us with their music playing and singing with excellent quality and offering of the legendary rock songs! Chat in sympathy listening to music and drinking a few drinks it was a great situation to be late, but it did not happen because the next day I was already marked in the first round in the time-table in the tests of super bikes, the highlight of BEW!
…..continue……..with the day on the track………see you soon …